Engineering Technology
Computational Intelligence, Communications, and Business Analytics: First International Conference, CICBA 2017, Kolkata, India, March 24 – 25, 2017, Revised Selected Papers, Part II By J. K. Mandal, Paramartha Dutta, Somnath Mukhopadhyay
Mobile, Secure, and Programmable Networking: Third International Conference, MSPN 2017, Paris, France, June 29-30, 2017, Revised Selected Papers By Conference proceedings(MSPN 2017)
Parallel Computational Technologies: 11th International Conference, PCT 2017, Kazan, Russia, April 3–7, 2017, Revised Selected Papers By Leonid Sokolinsky, Mikhail Zymbler
Take Control of A Practical Guide to Networking Privacy & Security iOS 11 (Full) by Glenn Fleishman
Windfall: How the New Energy Abundance Upends Global Politics and Strengthens America's Power by Meghan L. O'Sullivan
?Computational Intelligence, Communications, and Business Analytics: First International Conference, CICBA 2017, Kolkata, India, March 24 – 25, 2017, Revised Selected Papers, Part II By J. K. Mandal, Paramartha Dutta, Somnath Mukhopadhyay
English | PDF | 2017 | 652 Pages | ISBN : 9811064296 | 96.62 MB
The two volume set CCIS 775 and 776 constitutes the refereed proceedings of the First International Conference on Computational Intelligence, Communications, and Business Analytics, CICBA 2017, held in Kolkata, India, in March 2017.
The 90 revised full papers presented in the two volumes were carefully reviewed and selected from 276 submissions. The papers are organized in topical sections on data science and advanced data analytics; signal processing and communications; microelectronics, sensors, intelligent networks; computational forensics (privacy and security); computational intelligence in bio-computing; computational intelligence in mobile and quantum computing; intelligent data mining and data warehousing; computational intelligence.
?Mobile, Secure, and Programmable Networking: Third International Conference, MSPN 2017, Paris, France, June 29-30, 2017, Revised Selected Papers By Conference proceedings(MSPN 2017)
English | PDF | 2017 | 246 Pages | ISBN : 331967806X | 20.49 MB
This book constitutes the thoroughly refereed post-conference proceedings of the Third International Conference on Mobile, Secure and Programmable Networking, held in Paris, France, in June 2017.
The 17 papers presented in this volume were carefully reviewed and selected from 35 submissions. They discuss new trends in networking infrastructures, security, services and applications while focusing on virtualization and cloud computing, network programming, software defined networks (SDN) and their security.
?Parallel Computational Technologies: 11th International Conference, PCT 2017, Kazan, Russia, April 3–7, 2017, Revised Selected Papers By Leonid Sokolinsky, Mikhail Zymbler
English | PDF | 2017 | 355 Pages | ISBN : 3319670344 | 46.18 MB
This book constitutes the refereed proceedings of the 11th International Conference on Parallel Computational Technologies, PCT 2017, held in Kazan, Russia, in April 2017.
The 24 revised full papers presented were carefully reviewed and selected from 167 submissions. The papers are organized in topical sections on high performance architectures, tools and technologies; parallel numerical algorithms; supercomputer simulation.
?Take Control of A Practical Guide to Networking Privacy & Security iOS 11 (Full) by Glenn Fleishman
English | October 2nd, 2017 | ASIN: n/a | 183 pages | EPUB/MOBI/True PDF | 31.72 MB
Are you concerned about people and companies gaining access to your personal data—contacts, photos, videos, and more—stored on your iPhone and iPad, and about keeping private information private? A Practical Guide to Networking, Privacy & Security in iOS 11 helps with every dimension of controlling your own device, protecting it from marketers, thieves, and other illegal or unwanted access.
The book covers networking thoroughly in the first section, including all the basics and advanced steps in connecting safely and consistently to Wi-Fi networks, managing cellular usage to avoid being throttled for overuse, sending and receiving files via AirDrop, and using AirPlay for streaming media.
The privacy section walks through all of Apple's set-up options and default settings, and helps you understand how your choices can result in information being sent to Apple or third parties, so you can make an informed decision. It also explains how Safari now automatically restricts and blocks Web-based tracking IDs, and tells you how to block people sending calls and messages, as well as filter text messages and identify and block unwanted voice calls. You will also learn how to use third-party apps to control the scripts, ads, and trackers that appear on Safari pages while you browse, and the ins and outs of Face ID for iPhone X.
In the third part, security, you learn about setting up a secure tunnel when you're working away from home or a trusted office using VPN apps, turning on two-factor authentication with your Apple ID to prevent people from hijacking your account, and sort out setting up and using Find My iPhone, even when it's just missing in the couch cushions. For anyone trying to maximize their safety and privacy, this book has all the answers with friendly step-by-step guidance alongside explanations.
You'll get the most out of your network connections by learning how to:
• Troubleshoot problematic Wi-Fi connections.
• Use Control Center's new networking shortcuts and information pane.
• Master all the options for a Personal Hotspot.
• Know which radios are on (cellular, Wi-Fi, Bluetooth, and GPS) — and turn them on and off whenever you like.
• Plan and manage your cellular data usage to avoid being throttled by your provider.
• Make phone calls over Wi-Fi from your iPhone, iPad, and Mac with Wi-Fi Calling.
• Find the Wi-Fi Assist switch, and know when to disable it.
• Stream music and video to other devices with AirPlay.
• Transfer files between iOS and macOS with AirDrop.
You'll find strategies for keeping your data private:
• Know what kinds of data can be leaked and consider your privacy settings.
• Block creeps from iMessage, FaceTime, text messages, and phone calls.
• Load pages faster, use less data, suppress ads, and be less trackable with Safari content-blocking extensions.
• Understand what information Apple gathers from you and what it does with it.
• Determine how much detail about your current location you share with apps, and how to control and change that.
You'll learn about securing your data in transit and on your device:
• Connect to a WPA2 Wi-Fi network in home and corporate scenarios.
• Understand, set up, and work with Apple's two-factor authentication.
• Secure data in transit with a Virtual Private Network (VPN) connection.
• Protect your device against intruders, and use Find My iPhone to deal with it going missing.
?Windfall: How the New Energy Abundance Upends Global Politics and Strengthens America's Power by Meghan L. O'Sullivan
English | September 12th, 2017 | ASIN: B06ZYQZG6Q, ISBN: 1501107933 | 460 pages | EPUB | 6.29 MB
Windfall is the boldest profile of the world's energy resources since Daniel Yergin's The Quest. Harvard professor and former Washington policymaker Meghan L. O'Sullivan reveals how fears of energy scarcity have given way to the reality of energy abundance. This abundance is transforming the geo-political order and boosting American power.
As a new administration focuses on raising American energy production, O'Sullivan's Windfall describes how new energy realities have profoundly affected the world of international relations and security. New technologies led to oversupplied oil markets and an emerging natural gas glut. This did more than drive down prices. It changed the structure of markets and altered the way many countries wield power and influence.
America's new energy prowess has global implications. It transforms politics in Russia, Europe, China, and the Middle East. O'Sullivan explains the consequences for each region's domestic stability as energy abundance upends traditional partnerships, creates opportunities for cooperation.
The advantages of this new abundance are greater than its downside for the US: it strengthens American hard and soft power. This powerful book describes how new energy realities creates a strategic environment to America's advantage.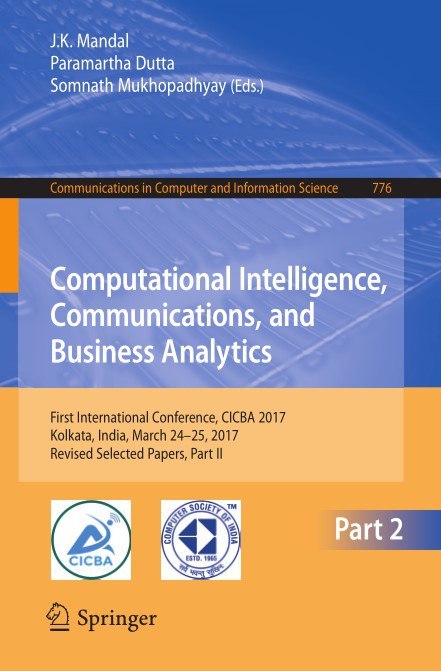 Take Control of A Practical Guide to Networking Privacy & Security iOS 11 (Full).pdf
Mobile, Secure, and Programmable Networking.pdf
Computational Intelligence, Communications, and Business Analytics.pdf
Windfall How the New Energy Abundance Upends Global Politics and Strengthens America's Power.epub