Politics, Sociology
Sex, Crime, Drugs, and Just Plain Stupid Behaviors: The New Face of Young Adulthood in America by Christopher Salvatore
Sport and Social Entrepreneurship in Sweden by Tomas Peterson
Adoption in the Digital Age: Opportunities and Challenges for the 21st Century By Julie Samuels
Aristotle on Emotions in Law and Politics by Liesbeth Huppes-Cluysenaer
Public Representations of Immigrants in Museums: Exhibition and Exposure in France and Germany By Yannik Porsché
?Sex, Crime, Drugs, and Just Plain Stupid Behaviors: The New Face of Young Adulthood in America by Christopher Salvatore
English | PDF,EPUB | 2018 | 105 Pages | ISBN : 3319727656 | 2.66 MB
Sex, Crime, Drugs, and Just Plain Stupid Behaviors: The New Face of Young Adulthood in America is written for students, parents, and practitioners to provide insight into how emerging adulthood impacts the lives and behaviors of young people. Salvatore provides an insightful examination of the evolution of emerging adulthood as a distinct stage of the life course, bridging the gap between macro-level social forces and micro-level life experiences and behavior.
Chapters discuss the influence of social institutions such as marriage, the family, religion, and parenting on behavior during emerging adulthood. Exploration and sensation-seeking are examined in relation to the behaviors and identity of emerging adults alongside issues such as criminal offending, substance use, and other risky/dangerous behaviors. Finally, the book concludes with informed policy recommendations for social institutions such as educational establishments and the criminal justice system on how to work with emerging adults.
?Sport and Social Entrepreneurship in Sweden by Tomas Peterson
English | PDF,EPUB | 2018 | 131 Pages | ISBN : 3319724959 | 2.12 MB
This edited collection explores the concept of social entrepreneurship in sport, examining how it has been used in Swedish society to date. It explores how this approach in sport could also be used to address wider socio-political issues, including economic, political, cultural and pedagogical in European society.
Sport and Social Entrepreneurship in Sweden explores different social entrepreneurship projects which have created new forms of activity and reached groups of children and young people previously disengaged in sport. The authors also highlight the growing momentum of this kind of entrepreneurship in Sweden after a period of societal upheaval that has resulted in a blurring of social borders and the founding of new organisational forms.
This book contributes to the formation of a new field of research, involving theoretical and empirical work on the characteristics and possibilities of social entrepreneurship in relation to sport.
?Adoption in the Digital Age: Opportunities and Challenges for the 21st Century By Julie Samuels
English | PDF,EPUB | 2018 | 170 Pages | ISBN : 3319704125 | 2.27 MB
Adoption in the Digital Age explores the transformation of adoption due to social and digital media technologies. The most prolific of these changes can be seen within contact arrangements, particularly those that are not managed by an intermediary, between adopted minors and their biological kin.
Within this shift, it becomes clear that this often-breached contact arrangement lends itself towards discussions about further openness within adoption. At the same time these technologies continue to document the way adopted individuals and their biological kin feel about themselves and each other. It is for these reasons that the Internet remains both a promise and threat. Samuels explores this in detail, highlighting that what it means to be adopted continues to evolve in the context of networked media cultures.
Combining both theoretical discussions with the human experience of adoption, Adoption in the Digital Age will be of interest to students and scholars across a range of disciplines, including sociology, social work and cultural studies, as well as practitioners working with adoptive families and other members of the adoption triad connected and disconnected by adoption.
?Aristotle on Emotions in Law and Politics by Liesbeth Huppes-Cluysenaer
English | PDF,EPUB | 2018 | 470 Pages | ISBN : 3319667025 | 6.32 MB
In this book, experts from the fields of law and philosophy explore the works of Aristotle to illuminate the much-debated and fascinating relationship between emotions and justice.
Emotions matter in connection with democracy and equity – they are relevant to the judicial enforcement of rights, legal argumentation, and decision-making processes in legislative bodies and courts. The decisive role that emotions, feelings and passions play in these processes cannot be ignored – not even by those who believe that emotions have no legitimate place in the public sphere.
A growing body of literature on these topics recognizes the seminal insights contributed by Aristotle. This book offers a comprehensive analysis of his thinking in this context, as well as proposals for inspiring dialogues between his works and those written by a selection of modern and contemporary thinkers. As such, the book offers a valuable resource for students of law, philosophy, rhetoric, politics, ethics and history, but also for readers interested in the ongoing debate about legal positivism and the relevance of emotions for legal and political life in today's world.
?Public Representations of Immigrants in Museums: Exhibition and Exposure in France and Germany By Yannik Porsché
English | PDF,EPUB | 2018 | 406 Pages | ISBN : 3319663569 | 10.24 MB
This book offers an interactionist perspective on theories of public representation, knowledge and immigration in museum institutions. Examining how a Franco-German museum exhibition represents immigrants and exposes public stereotypes, the analysis follows the process of the production and reception of the exhibition as it travelled from Paris to Berlin.
The author proposes a microsociological contextualisation analysis integrating discourse analysis and ethnography to compare formats of museum work, social interaction in the exhibition and mass media debates. Visitor reception of the different exhibition versions reveals the symbolic nature of interactions in museums, for example concerning conflicting political voices and accusations of censorship. Depending on the institutional context, interactions in the museums are geared towards securing immigrants a place in national collective memory, towards carrying out debate on integration, or providing opportunities for personal encounters and reflection beyond national categorisation. This book will appeal to students and researchers interested in work on the intersection of sociology, cultural studies, and discursive psychology, in methods of discourse analysis and ethnography; and to practitioners working in museums.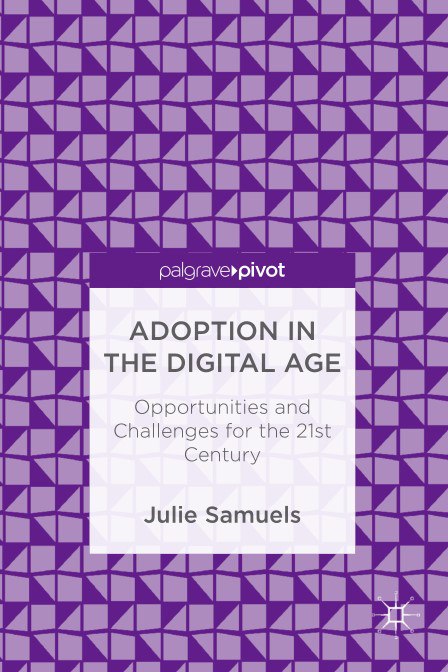 Public Representations of Immigrants in Museums Exhibition and Exposure in France and Germany.pdf
Aristotle on Emotions in Law and Politics.pdf
Adoption in the Digital Age Opportunities and Challenges for the 21st Century.pdf
Sport and Social Entrepreneurship in Sweden.pdf
Sex, Crime, Drugs, and Just Plain Stupid Behaviors The New Face of Young Adulthood in America.pdf